I have collected together what I consider to be the best gift ideas for Westie dog lovers in 2020.
Here are some of my favorite present ideas for West Highland White Terrier owners or lovers.
**Affiliate Disclosure: As an Amazon Associate I earn commission from qualifying purchases**
If you have a friend or family member that is a Westie owner or enthusiast then these presents will go down a storm.
Women's Westie T-Shirt Gift Ideas
T-Shirts with a Westie themed logo or picture would make a fantastic gift.
As a Westie owner, I just love these t-shirts and would certainly wear any of them.
Fluffy Butt Westie Women's V-Neck T-Shirts by KiniArt Small Black
&
Men's Westie T-Shirt Ideas
Here are a selection of men's Westie T-shirt any Westie owner is going to love. Of course, every Westie has its own team of carers, so the black t-shirt is just right!
&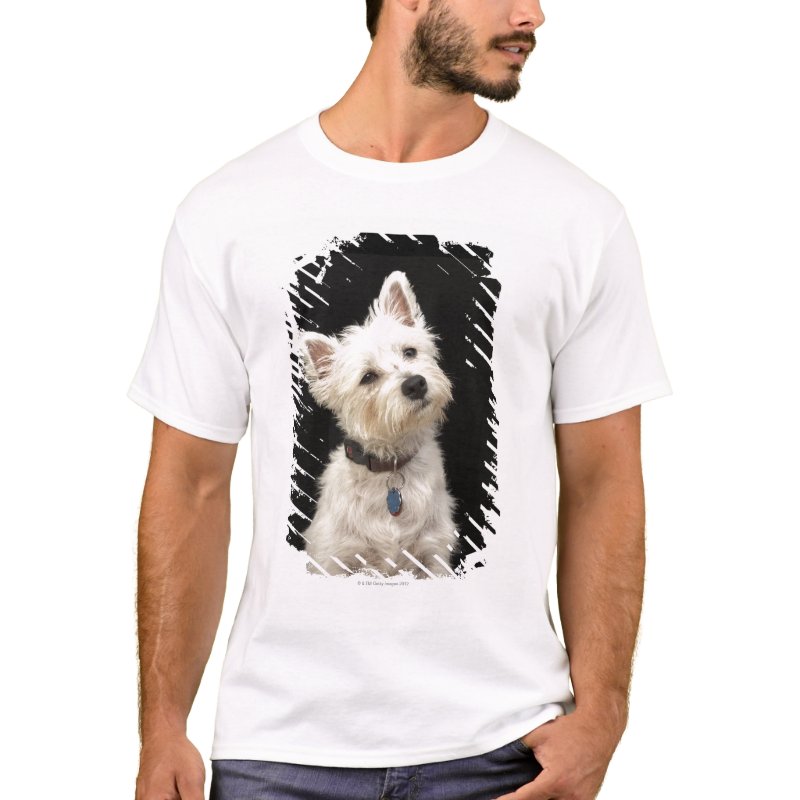 Westie (West Highland terrier) with collar
by prophoto
Westie Watch Gift Ideas
One of these watches will make a great present for a Westie lover.
I like the wristwatch in the middle I'm off now to drop huge hints to my husband about him buying this for me for Christmas!
Instyles Men's Westie Dog Wrist Watch with black styling
West Highland Terrier Watch (Dog Breed Wristwatch) – Westie
&
Metal Water Bottle with a Westie Picture
When we are out exercising your dogs we are advised to take some drinking water with us.
What's better than a water bottle with a Westie picture on it?
Westie Dog Mom-West Highland White Terrier Sports Water Bottle
Pretty in Pink Westie Picture Metal Water Bottle 
&
Westie Travel Mugs
These are useful gifts for anyone that loves coffee and Westies (like me!)
16-ounce Stainless Travel Mug – I Love My Westie
Amazingly Lifelike Westie and Butterfly Garden Mug
&
Westie Throw Pillows
These throw pillows will look great in the homes of people that love Westies. The only problem is the Westie will almost certainly have it as "their" pillow.
 Tapestry Double Sided Square Throw Pillow Cover 
Personalized Westie Word Silhouette Throw Pillow
Westie West Highland Terrier With Collar Throw 18*18 pillow Case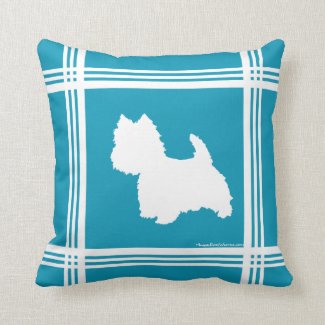 Westie Clock Gift Ideas
These are just too cute for words. I love the clock that has a dog biscuit as the pendulum and clock hands.
Dog Westie Clock with Bone Detail
 Westie-Desk Clock, 6 by 6-Inch
&
Westie Wall Print Gift Idea
How about a lovely print of a westie to hang on the wall. This piece is particularly nice, the colors are fantastic.
&
Conclusion
I hope you have been inspired by the gifts I have selected for a Westie love.
People that own Westies are so enthusiastic about the breed, it's nice to give a gift that is Westie themed it is bound to be appreciated.
Want More "Animal Lover Gift Ideas"? Check These Out…